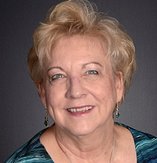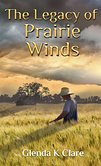 Glenda K Clare, Author
www.gkclare.com
SM 5.0 out of 5 stars Must read
Reviewed in the United States on August 7, 2022
I love the story of this book. You can tell by reading this book that Lots of good research done for the story. Highly recommended.
Gina 5.0 out of 5 stars Excellent read Reviewed in the United States on May 19, 2022
I enjoyed this book so much, I'm sure I'll read it again. Glenda did wonderful research to make this story accurate to the era. Her characters are so engaging and her writing style is extremely readable. This is a lovely tale, well told.
CM 8-11-2022
I could hardly put it down. Both novels spoke to my heart. Glenda rekindled so many memories of my childhood.
If
Get your copy of The Legacy of Prairie Winds from Amazon and see my author's page there. www.amazon.com/author/gkclareauthor.com